HELLO and a HAPPY NEW YEAR!
It's our 30th Year of being a totally independent record label and we've got a lot of great new releases planned plus a few special ones plus some live shows as well.
FIRST UP IS THE BRAND NEW 7" FROM THE SENIOR SERVICE
IT'S CALLED 'SLINGSHOT' (DAMGOOD489)
IT'S A LOVELY LIMITED EDITION 7" & DIGITAL, release date 26th JANUARY 2018
The Senior Service return with a brand new cut; two sides of 7" instrumental goodness that demands you put on those dancing shoes and set em on fire!
Perfect for melting away that grey icy sheen of winter. If dancing ain't your business then nod, smile and tap your foot as you indulge your ears in the whip crack Western styled rumble of 'Slingshot'.
This Graham-penned tune rattles along at a fair old lick, grooving rhythmically on a spaghetti guitar riff before breaking into a wonderfully cathartic chorus of sunshine melody – Why not clap along!
No slacking on the B-side mind, as the old Prisoners favourite is reimagined with extra shakes, rattles, whistles and bells and even a few choral flourishes along the way, courtesy of the 'Senior Service Choir'.
If you loved the original or even if you haven't heard the original, chances are you'll love this! It rides along on an infectious wave of grooviness and is destined to be a real floor-filler!
All-in-all, a great package and perfect primer for the band's forthcoming album King Cobra released Spring 2018.
The Senior Service are:
Jon Barker - Organ
Graham Day - Guitar
Darryl Hartley - Bass Guitar
Wolf Howard - Drums and Percussion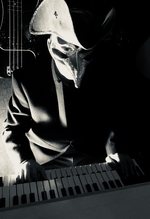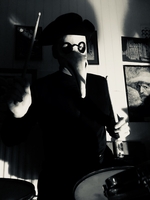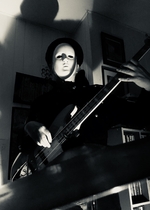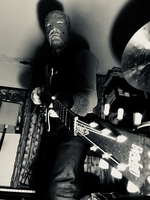 If you missed their debut album we still have copies waiting for new homes...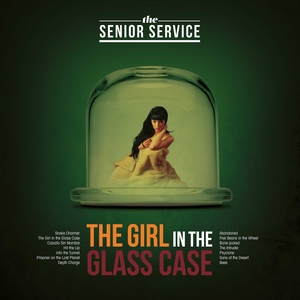 And lastly, there's a lot of other, Graham Day, related releases on Damaged Goods as well...
More soon
Cheers
Ian & Duncan
2/1/2018