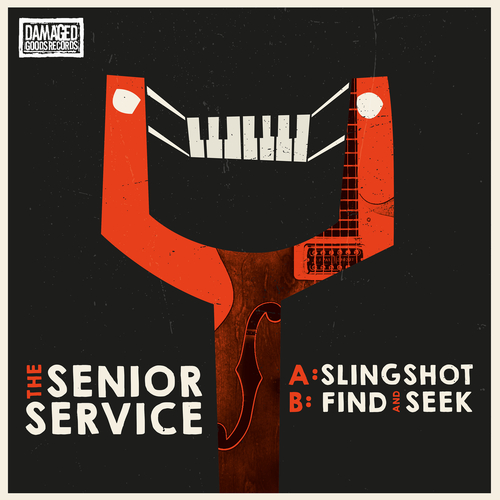 Slingshot
Available Formats
Tracks
Price
Buy
7" Vinyl Single
2 tracks

£

5.99

Download Single (

WAV

)
2 tracks

£

1.98

Download Single (

MP3

)
2 tracks

£

1.98

Download individual tracks
From £0.99
Description
The Senior Service - Slingshot
**Back with a brand new 7"!**

The Senior Service return with a brand new cut; two sides of 7" instrumental goodness that demands you put on those dancing shoes and set em on fire! Perfect for melting away that grey icy sheen of winter. If dancing ain't your business then nod, smile and tap your foot as you indulge your ears in the whip-crack Western styled rumble of 'Slingshot'. This Graham-penned tune rattles along at a fair old lick, grooving rhythmically on a spaghetti guitar riff before breaking into a wonderfully cathartic chorus of sunshine melody – Why not clap along!

No slacking on the B-side mind, as the old Prisoners favourite is reimagined with extra shakes, rattles, whistles and bells and even a few choral flourishes along the way, courtesy of the 'Senior Service Choir'. If you loved the original or even if you haven't heard the original, chances are you'll love this! It rides along on an infectious wave of grooviness and is destined to be a real floor-filler!

All-in-all, a great package and perfect primer for the band's forthcoming album King Cobra released Spring 2018.