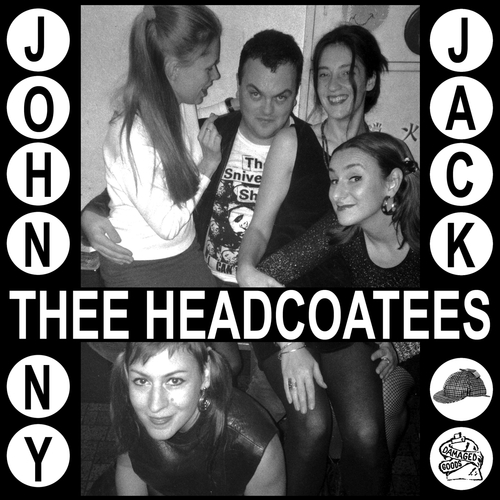 Thee Headcoatees - Johnny Jack
| Format | Price | Buy |
| --- | --- | --- |
| Thee Headcoatees - Johnny Jack (DG63) | £4.99 | |
Description
Thee Headcoats, Thee Headcoatees - Thee Headcoatees - Johnny Jack
This is a split single release from Thee Headcoates/Thee Headcoats from 1995. Available on black or yellow vinyl.
It's been out of print for years until we recently found a few boxes in a corner of the warehouse. The cover shows the band on tour in Japan with a very youthful looking Ian Damaged.
Thee Headcoatees were four girls from the Medway towns - Holly Golightly, Kyra Rubella, Miss Ludella Black & Bongo Debbie. They started life as mates of Thee Headcoats doing a few songs on stage and then came the great idea to do a proper album, 'Girlsville' was recorded and released on Hangman Records and a great new band was born. Whenever Thee Headcoats played Thee Headcoatees also did a set, at one time it seemed like they were more popular that the boys, more albums followed and we did a few singles plus a compilation of all their singles on one nice album. They called it a day in 1999 and check out our latest set of four re-issues of their Vinyl Japan albums out on vinyl and CD.