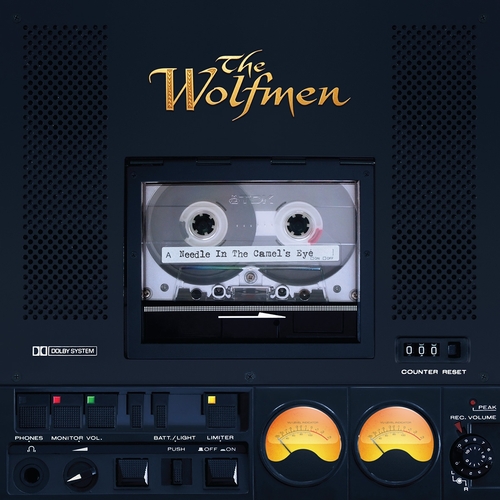 Needle In The Camels Eye
Available Formats
Tracks
Price
Buy
7" Vinyl Single
3 tracks

£

4.99
Description
The Wolfmen - Needle In The Camels Eye
Needle In The Camel's Eye is the fourth single from The Wolfmen, following hot on the heels of last years limited edition release Cecilie and their first two singles on DG.
It's a cover of the ENO track from his debut album 'Here Come The Warm Jets' and this version has been remixed by Alan Moulder.
There are two exclusive tracks on the b-side 'Zip Gun' and 'Mother Of Mystery'
The Wolfmens debut album is scheduled for a June 2008 release.

The Wolfmen are Marco Pirroni (guitars) and Chris Constantinou (vocals/bass). Marco first appeared on stage alongside Sid Vicious in Siouxsie and The Banshees and, with Adam and The Ants, he co-wrote five number one singles and two number one albums. In the 90s he joined Sinead O'Connor as co-writer and guitarist. Chris joined Adam Ant's band in 1982 and went on to work with Junior Vasquez and Guy Chambers, and, in the 90s, formed Jackie Onassid and toured with Iggy Pop.

This remix of 'Needle…' is also featured in the new film DOGGING: A LOVE STORY, which is due out this summer. Simon Ellis makes his directorial feature debut with Dogging: A Love Story, a romantic comedy that will never be mistaken for a Richard Curtis movie.

Synopsis: The darkened corners of Newcastle's car parks provide the setting for a young man's introduction to the al fresco swinging scene. A 21st century romantic comedy about sex, monogamy (or not), the search for love and the joy of dogging.

The film stars Luke Treadaway (Brothers Of The Head), Kate Heppell, Justine Glenton and Richard Reddell, and was shot in and around Newcastle.

Marco and Chris also make a brief cameo appearance in the film.

Reviews
Number 1 in Mojo's Top 10 for April, oh yes!
Tracklisting
7" Vinyl Single (DAMGOOD 303)
The Wolfmen

- Needle In The Camels Eye (Alan Moulder Mix)

The Wolfmen

- Zip Gun (Demo)

The Wolfmen

- Mother of Mystery (Demo)