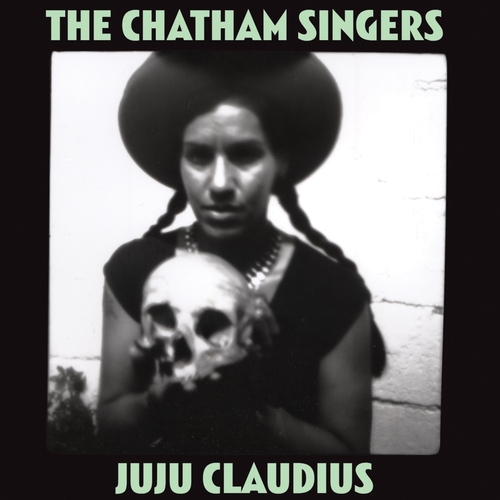 Juju Claudius
Available Formats
Tracks
Price
Buy
12" Vinyl Album
14 tracks

£

12.99

CD Album
14 tracks

£

4.99

Download Album (

MP3

)
14 tracks

£

7.99

Download Album (

WAV

)
14 tracks

£

7.99
Description
The Chatham Singers - Juju Claudius
The Chatham Singers second album following their critically acclaimed debut 'Heavens Journey' which came out in late 2005, the critically acclaimed 'Heavens Journey' was a mixture of Blues and Poetry, this time is a straight blues and little bit of country album. It has has a earthy, homespun charm, something to be taken down from the shelf for comfort on those long lonely nights of the soul.

It features the two tracks released as a limited 7" just before Christmas 2008 plus 12 others including some classic covers of songs by Slim Harpo, Jimmy Reed & Hank Williams

The core band of Billy Childish on Vox / Guitar Nurse Julie on Vox / Bass Wolf Howard on Drums & 'Bludy' Jim on Harp are joined on this album by Graham Coxon (Blur) on Guitar and James Taylor (Prisoners / James Taylor Quartet) on Keyboard

The band will be playing select shows and festivals over the summer.

Tracklisting
12" Vinyl Album (DAMGOOD 327V)
The Chatham Singers

- All Who Cheated And Lied

The Chatham Singers

- Juju Claudius

The Chatham Singers

- An Image Of You

The Chatham Singers

- Upside Mine

The Chatham Singers

- The Son Of Art

The Chatham Singers

- The True Story Of Elizabeth Sargent

The Chatham Singers

- Queen Bee

The Chatham Singers

- Evil Thing

The Chatham Singers

- Angel Of Death

The Chatham Singers

- Demolition Man

The Chatham Singers

- The Right Mistake

The Chatham Singers

- The Good Times

The Chatham Singers

- Bring Me Water

The Chatham Singers

- Baby What's Wrong
CD Album (DAMGOOD 327)
The Chatham Singers

- All Who Cheated And Lied

The Chatham Singers

- Juju Claudius

The Chatham Singers

- An Image Of You

The Chatham Singers

- Upside Mine

The Chatham Singers

- The Son Of Art

The Chatham Singers

- The True Story Of Elizabeth Sargent

The Chatham Singers

- Queen Bee

The Chatham Singers

- Evil Thing

The Chatham Singers

- Angel Of Death

The Chatham Singers

- Demolition Man

The Chatham Singers

- The Right Mistake

The Chatham Singers

- The Good Times

The Chatham Singers

- Bring Me Water

The Chatham Singers

- Baby What's Wrong
Download Album (DAMGOOD 327CD)