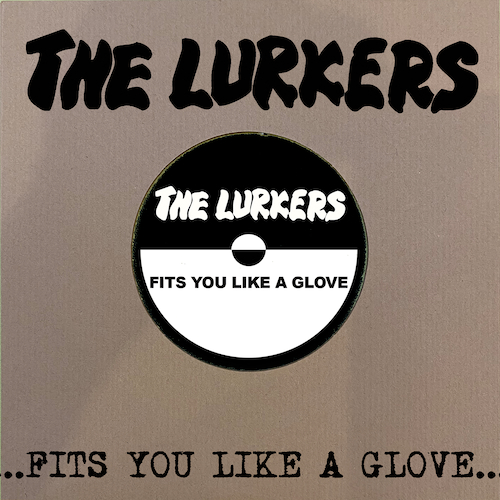 Fits You Like a Glove
Available Formats
Tracks
Price
Buy
7" Vinyl Single
2 tracks

£

6.50

Out of stock

Download Single (

WAV

)
2 tracks

£

1.98

Download Single (

MP3

)
2 tracks

£

1.98

Download individual tracks
From £0.99
Description
The Lurkers - Fits You Like a Glove
THIS IS THE ORIGINAL LURKERS
PETE STRIDE – NIGEL MOORE - ESSO

Brand new 7" single from punk legends The Lurkers! 500 Copies on YELLOW VINYL!

A-side taken from the forthcoming album 'Sex Crazy'. B-side exclusive to this release!

We asked the band about the single…

The first single from the album is 'Fits you Like a Glove', sounds like a proper old school Lurkers song to me, what made you go for that track?

Pete: We wanted something that was immediately catchy and enjoyable with a bit of oomph and this song ticked all the boxes. it was actually just about the last track we finished and it was written and recorded in a matter of days, so although its a bit rough it does have a good freshness and energy about it.

Nigel: Along with 'Boys in the Corner' it has a commercial feel, not something we specifically aim for so when one comes up it's a bonus.

There's still a big audience for punk rock, why do you think the music has stood the test of time?

Pete: At the most basic level I think it comes down to the energy, brevity and sheer catchiness of the best punk tunes.
Nigel: Because it lacks pretention and as it did back in '77 and anyone can have a go. Also……It's Good.

Esso: It had a definite identity maybe – it was a movement that attracted people who didn't feel part of the mainstream, and so once finding a home didn't want to leave it, in fact remaining loyal to that thing that they felt saved them.

When you formed the band back in the '70s did you expect you'd still be making records 40-odd years later?

Pete: no not at all, I think I imagined I would be retired and living in a mansion by the age of 30.

Nigel: No, I thought I'd be living on my country estate deciding whether to drive the Aston or the Bentley and throwing rocks at the neighbours.

Esso: Not at all, twenty years old – 40 years was a different world.