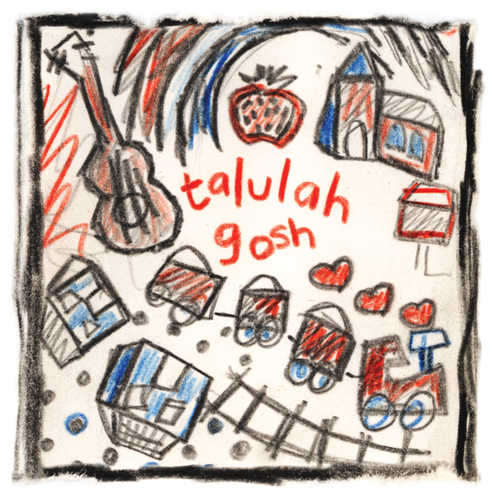 Demos EP
Available Formats
Tracks
Price
Buy
7" Vinyl Single
4 tracks

£

4.99

Out of stock

Download Single (

MP3

)
4 tracks

£

3.96

Download Single (

WAV

)
4 tracks

£

3.96

Download individual tracks
From £0.99
Description
Talulah Gosh - Demos EP
4 track 7" featuring the first tracks ever recorded by Talulah Gosh, Recorded in early 1986 by then Razorcut, Gregory Webster at his house in Oxford. This was mastered from Amelia's original cassette of which around 10 copies were made and sent out to John Peel and a few indie labels.

A brand new compilation is due for release this summer with all their recorded tracks, plus their BBC sessions and a few surprises, Everett True is doing the extensive sleeve notes.

Talulah Gosh were a guitar-pop group from Oxford and one of the leading bands of the twee pop movement/C86, taking their name from the headline of an NME interview with Clare Grogan. They supposedly formed when Amelia Fletcher and Elizabeth Price, both wearing Pastels badges, met at a club in Oxford. Formed in 1986, their original line-up comprised Amelia Fletcher (vocals, guitar), her younger brother Mathew Fletcher (drums), Peter Momtchiloff (lead guitar), Rob Pursey (bass) and Elizabeth Price (vocals). Rob left early on, to be replaced by Chris Scott. Elizabeth left in 1987 to be replaced by Eithne Farry. They called it a day in late 1988 with Amelia, Matthew and Peter reappearing soon after as 'Heavenly'.

Tracklisting
7" Vinyl Single (DAMGOOD367)
Talulah Gosh

- Steaming Train

Talulah Gosh

- I Told You So

Talulah Gosh

- Mmm Mmm He's So Dreamy

Talulah Gosh

- Sunny Inside
Download Single (DAMGOOD367)